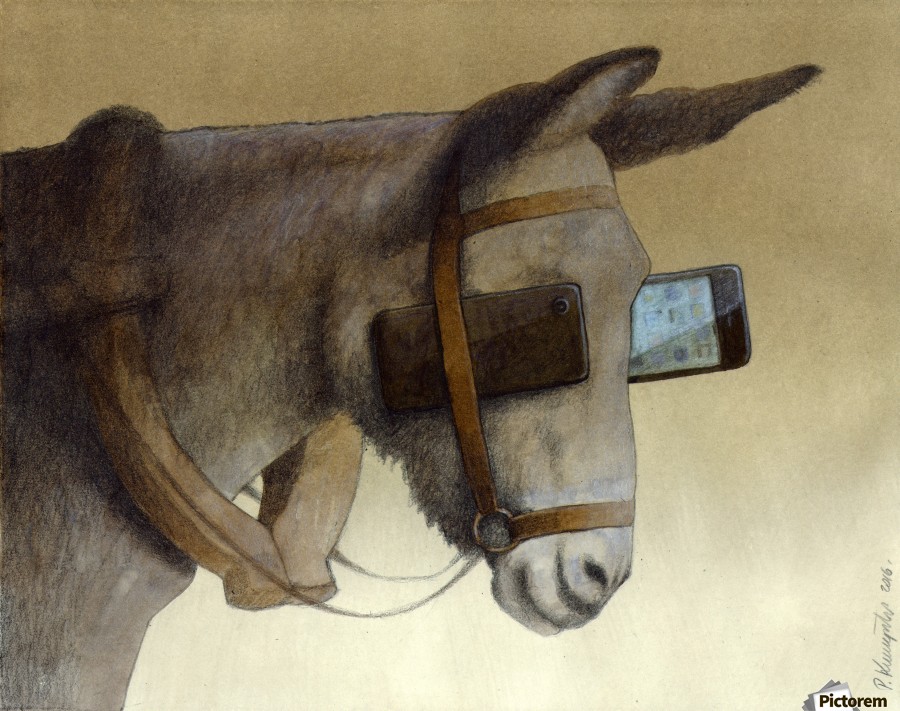 [DE]
"Six years was a long time to be in jail, but it's an entire era online. Writing on the internet itself had not changed, but reading — or, at least, getting things read — had altered dramatically. …
Blogs were gold and bloggers were rock stars back in 2008 when I was arrested. … People used to carefully read my posts and leave lots of relevant comments, and even many of those who strongly disagreed with me still came to read. Other blogs linked to mine to discuss what I was saying. I felt like a king. …
The hyperlink was a way to abandon centralization — all the links, lines and hierarchies — and replace them with something more distributed, a system of nodes and networks. Blogs gave form to that spirit of decentralization: They were windows into lives you'd rarely know much about; bridges that connected different lives to each other and thereby changed them. …
Since I got out of jail, though, I've realized how much the hyperlink has been devalued, almost made obsolete.
Nearly every social network now treats a link as just the same as it treats any other object — the same as a photo, or a piece of text — instead of seeing it as a way to make that text richer. You're encouraged to post one single hyperlink and expose it to a quasi-democratic process of liking and plussing and hearting: Adding several links to a piece of text is usually not allowed. Hyperlinks are objectivized, isolated, stripped of their powers.
At the same time, these social networks tend to treat native text and pictures — things that are directly posted to them — with a lot more respect than those that reside on outside web pages. One photographer friend explained to me how the images he uploads directly to Facebook receive a large number of likes, which in turn means they appear more on other people's news feeds. On the other hand, when he posts a link to the same picture somewhere outside Facebook — his now-dusty blog, for instance — the images are much less visible to Facebook itself, and therefore get far fewer likes. …
Apps like Instagram are blind — or almost blind. Their gaze goes nowhere except inwards, reluctant to transfer any of their vast powers to others, leading them into quiet deaths. The consequence is that web pages outside social media are dying. …
Fewer users are directly checking dedicated webpages, instead getting fed by a never-ending flow of information that's picked for them by complex –and secretive — algorithms. The Stream means you don't need to open so many websites any more. You don't need numerous tabs. You don't even need a web browser. You open Twitter or Facebook on your smartphone and dive deep in. The mountain has come to you. Algorithms have picked everything for you. …
Here's no question to me that the diversity of themes and opinions is less online today than it was in the past. New, different, and challenging ideas get suppressed by today's social networks because their ranking strategies prioritize the popular and habitual. … But diversity is being reduced in other ways, and for other purposes.
Some of it is visual. Yes, it is true that all my posts on Twitter and Facebook look something similar to a personal blog … But I have very little control over how it looks like; I can't personalize it much. …
The centralization of information also worries me because it makes it easier for things to disappear. … What if my account on Facebook or Twitter is shut down for any reason? …
Maybe it's that text itself is disappearing. After all, the first visitors to the web spent their time online reading web magazines. Then came blogs, then Facebook, then Twitter. Now it's Facebook videos and Instagram and SnapChat that most people spend their time on. There's less and less text to read on social networks, and more and more video to watch, more and more images to look at. Are we witnessing a decline of reading on the web in favor of watching and listening?
The web was not envisioned as a form of television when it was invented. But, like it or not, it is rapidly resembling TV: linear, passive, programmed and inward-looking. …
In the past, the web was powerful and serious enough to land me in jail. Today it feels like little more than entertainment. …"
aus: Hossein Derakhshan: The Web We Have to Save. Medium.com, 14.07.2015

Abb.: Pawel Kuczynski: Blinkers, pictorem, im Internet.
07/15
Comments Off

on Social Media 2